The Power of Modern Openers
02/27/2014
Back To Blog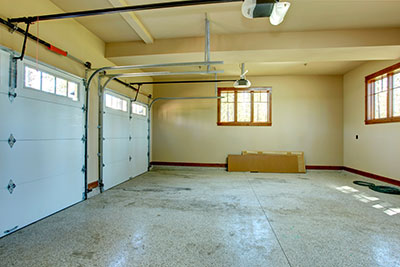 If you haven't realized it till now, garage door openers are the soul of electric garage systems. Their condition and capacities will make your mechanism weaker or stronger and your safety will also be affected by the number of features you have installed. These days, electric openers have the power to change your life! They can make it worse or improve it drastically; it's certainly wise to invest in the latter.
Check out the capacities of high tech openers
There is a perfectly good reason why manufacturers spend time researching the potentials of improving further the current electric garage door openers. They are the main electric components of each garage mechanism and as they have recently proved, their capacities are amazing! Up until a few years back we only knew that openers will automatically move the door and their safety sensors will protect us from accidents. Recently we found out that modern units may come with backup batteries that will facilitate our lives in times of power failure. They have timers to close the door at the pre-programmed time and excellent remote controls.
Now garage owners may enjoy the benefits of wireless garage door keypad systems, wall panels, light motion detectors and electric devices that can help you keep full control of your garage door from anywhere in the world via computers and smartphones. These new high tech systems can inform you about the status of your garage doors, follow your orders to open and close the panel, and turn on and off the lights.
Some openers have adopted a more ecological approach since they can work by storing energy from the sun. These solar openers have similar capacities as electric ones and will save you considerable energy consumption. Though, the new electric ones are manufactured to consume limited energy and they are still to your benefit, solar powered ecological openers benefit not only you but your surroundings. In any case, the new opener system in combination with the latest Liftmaster security and Genie intellicode clickers, which work with the rolling code technology, can really make a huge difference in your life.